(
This post is a spoiler-free zone in case you haven't watched the shows discussed herein)
I've seen beheadings. I've witnessed stabbings, gougings, torture; dozens of grisly deaths. I've heard profanity, blasphemy, and despicably misogynistic language. I've seen a plethora of naked bodies, some male but mostly female, in situations ranging from exploitatively sexual to downright disturbing. I've seen a world that's grim, dark, and often hopeless, in which life is brief and freedom is what can be defended with a sword. Yes, I've been watching Game of Thrones.
My wife and I are currently midway through the second season of HBO's epic Dungeons n' Dragons for grown-ups, and it's already primed to take a spot on my Favorite TV Show list.* Still, it's not always an easy show to watch. I'm not the type to blanch at the excesses of modern entertainment, but I have thought to myself in more than a few Game of Thrones episodes, "man, that is awfully graphic" and demurely averted my eyes from various acts of onscreen debauchery. Not enough to stop watching, but it's gotten me thinking about entertainment and standards.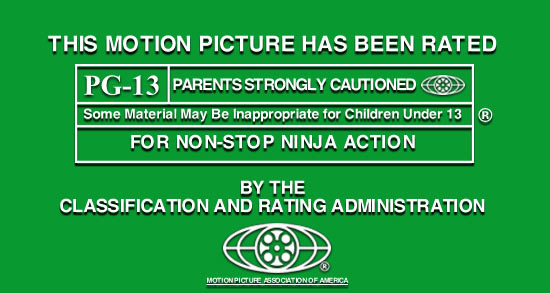 I'm an active, faithful LDS guy, but my standards in movies and TV are lax compared to most church members. Most Mormons will not watch R-rated movies due to
prophetic council
on the matter a few decades ago. Some members are even more strict. I know a family whose single-digit limit on swear words (which includes "oh my god") disqualifies many popular movies, and there was an elder on my mission who admitted to having never seen a PG-13 movie at all.
Self-imposed restrictions on entertainment is an important cultural marker of Mormonism, and it's not my intention to argue that my standards are better than anybody else's. I don't have moral or religious justifications for everything I watch. Frankly, I just like quality movies and TV shows, and that's enough for me. Game of Thrones doesn't meet the standards dictated by mainstream LDS teachings, so I'll just have to live with that, for better or worse.


Still, there's plenty to analyze in why we do or don't watch certain things. For many American Mormons the R-rating is a firm boundary, though some make exceptions for "worthwhile" movies like Saving Private Ryan or popular "barely R-rated" shows -- in high school, when my standards were more in-line with Mormon norms, I was nevertheless one of many Mormon boys who justified to myself watching The Matrix in theaters. Most PG-13 movies are acceptable, though raunchier comedies and anything with strong sexuality is probably taboo. TV is murkier. HBO dramas are probably out (though the "Saving Private Ryan" exception may apply to Band of Brothers), but whether to draw the line at South Park, The Simpsons, or Desperate Housewives is open to debate.
Pictured: way, way, way over the line wherever you draw it
Amidst all this boundary-drawing I've noticed that not all bad things are equally bad. The hierarchy of content from least to most heinous seems to begin with violence, then progress to foul language and culminate in the worst thing of all: sex.
Mormons, like most Americas, are generally okay with all sorts of murder and mayhem. As long as the camera doesn't linger on specific acts of bloodshed we are comfortable. Violence is also the first standard relaxed for "good" movies like the aforementioned Saving Private Ryan. For language, we generally shrug off the occasional curse word until it starts to become excessive, and we tend to be more sensitive to cursing than to violence. Meanwhile, sex and nudity are right out. It's safe to say that most Mormons, including myself, are more uncomfortable watching a brief nude scene than a torture scene or a profane tirade.
Is that case of misplaced priorities? I don't know. You could argue that misused sexuality is more of a problem nowadays than violence, and I guess that's a testament to our increasingly
less-dangerous world.
But if nudity is categorically frowned upon, where do you draw the line between film and, say, Renaissance art? The Church's strong emphasis on sexual purity and avoiding pornography probably explains our discomfort with naked people on film (mostly women, since male nudity is usually played for laughs), even if it passes the
Stewart Test
. But if sex or nudity is depicted in ways not meant to titillate, is it ever okay? I've heard it told that some other countries tend to be more permissive of sex than violence in popular entertainment, and if that's true I'd be curious to know how that affects the shows Mormons find acceptable in those places.
Because I'm not about to do a Google Image Search for "sex" or "nudity"
Regardless of where you draw the line, I think your attitude toward objectionable content reflects how you view the purpose of entertainment. The Church teaches the necessity of watching and listening to uplifting and edifying media, so from that perspective it makes sense to avoid unpleasant things. I can think of plenty of shows packed with gratuitous sex, violence, and profanity -- as much as I liked Kill Bill, I wouldn't call it a socially redeeming movie. But just like entertainment can uplift and show the best of humanity, it can also be a powerful means of examining harsh truths. The question is, how explicitly should we examine these things? If a graphic war movie unflinchingly shows the horrors of warfare, can it make us more thoughtful or does it just desensitize us? What about a movie about sex addiction or prostitution? My current favorite show, The Wire, depicts the effects of drugs, violence, money, and corruption on multiple layers of society, and it's hard to envision its immersive world shorn of pervasive profanity. Even an ugly and sordid world like Game of Thrones might offer a few lessons for the careful viewer.
So on what basis do you decide what to watch and what to avoid? To what extent should standards be applied throughout society or church? What do you see as the purpose of entertainment and is content that would normally be prohibited acceptable in some circumstances? Whoever reads this, I'd love to hear your thoughts.
________________________________
*In case you wondered, the list is, in no particular order: Battlestar Galactica, The Wire, Buffy the Vampire Slayer, Angel, Firefly, Arrested Development, 30 Rock, Community, The Simpsons, Scrubs, and Avatar. I still need to see heavy-hitters like The Sopranos, Breaking Bad, Mad Men, and Deadwood, so I've clearly got some work to do before I can call my list definitive.